Skip the extra airports and marinas.
The old days of going to your hangar, flying to the airport, and having a driver take you to the marina are over. With an amphibious aircraft, bring luggage, pets, and your family directly from your hangar to your yacht.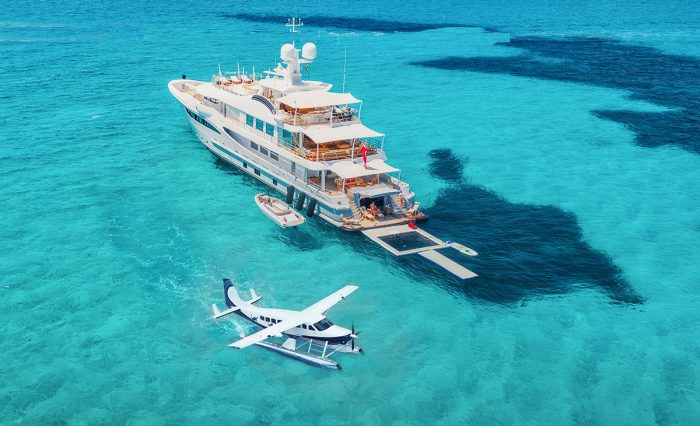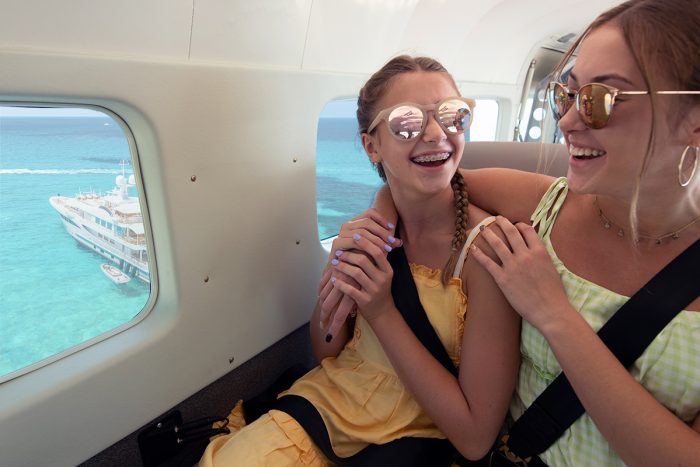 Transport yourself without ruining your hair.
You arranged lunch at the most exclusive restaurant in the Caribbean so why would you arrive salty and windblown on a tender? Using your seaplane from yacht to shore means you enjoy air-conditioned comfort, arriving dry with nary a hair out of place or losing your hat.
This is not your average invitation.
Offer your guests the 7-star service of picking them up at their location and flying them directly to your party. Celebrate offshore with your inner circle. That is next level access.