Fleming Field (KSGS) – South St. Paul, MN
FAA Repair Facility #RJWR390K 
EASA 145.6194
Fleming Field (KSGS)
South St. Paul, Minnesota  
FAA Repair Facility #RJWR390K
EASA 145.6194​
Minimizing AOG time with a coordinated service experience and one-stop nose to tail repair, refurbishment and modifications.
Simplified Coordination of Services
Comprehensive Facilites
Maintenance, Paint, Interiors & Avionics in One Location
Ferry Service Available
Reputation for Quality and Convenience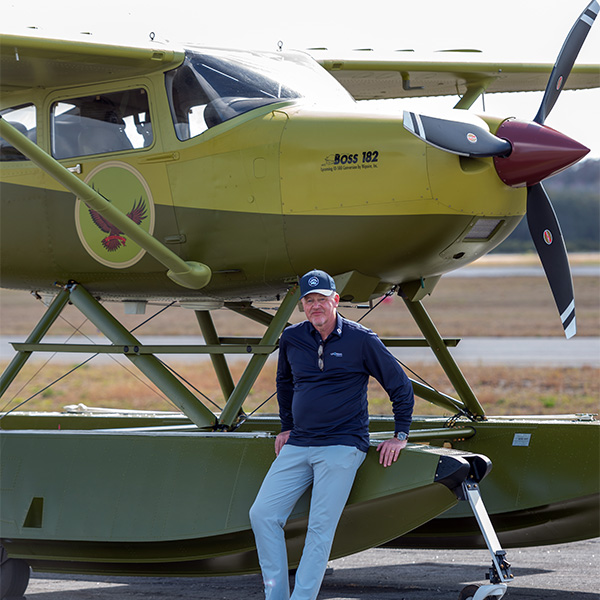 "I was impressed by the commitment of the company to get everything done. The plane flies perfectly."
Wulf - Boss 182 Conversion and Wipline 3000 Float Customer
Aircraft we specialize in:
Our South St. Paul facility has over 83,850 sq ft of heated floor space with door openings up to 25 feet high and 70 feet wide. We can perform maintenance on your piston or turbo prop from oil changes to hot section, borescope, annual or even pre-buy inspections.
Not seeing your aircraft on this list?
Please don't hesitate to contact us about your project, we may still be able to help!
Air Tractor AT802 

American Champion

Aviat Husky

Beechcraft King Air 100, 200, 300 and 350

Cessna Single Engine

Cessna Multi Engine

Cessna Caravan 208/208B

de Havilland Beaver, Otter, and Twin Otter 100, 200 & 300 series

Viking Twin Otter 400 series

Maule

Partnevia P68 Observer

Piper singles and twins

TBM 700

Quest KODIAK
Cessna Authorized Service Facility
Viking Factory Endorsed Service Centre
Lycoming Authorized Service Center
Ice Shield Installation Center
Wing-X STOL Distributor & Installation Center
LoPresti Speed Merchants Dealer & Installation Center
TimeTrac Dealer & Installation Center
Flint Aero Inc. Distributor & Installation Center
CorrosionX Treatment Center