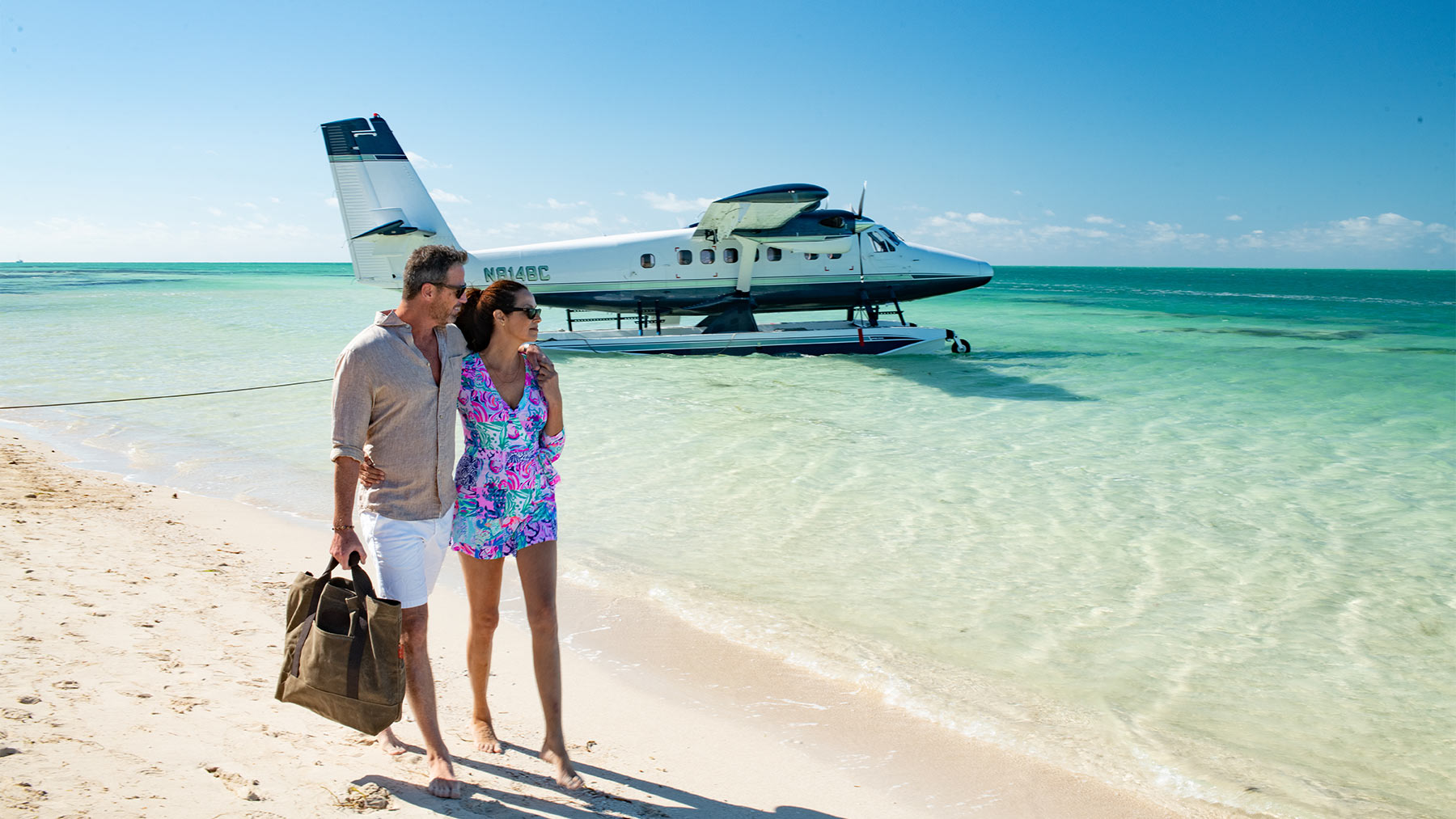 Wipline model 13000 floats are performance oriented to provide low maintenance and high-reliability for series 100, 200 and 300 (short nose and long nose) de Havilland DHC-6 Twin Otter aircraft. Efficient fluted bottoms accommodate a wide range of water conditions. Deadrise angle contour from bow to step is designed for rough water versatility and heavyweight takeoff performance.
Hull components are etched, alodined and epoxy primed before assembly, assuring that there is no exposed bare metal. All mechanical components are stainless cad-plated steel and anodized aluminum. The nose gear features a full-caster wheel mounted on a composite nose spring, which retracts into the float nose to provide a dock bumper.
Whether you are flying to a peaceful getaway, or on a mission to remote corners of the world, Wipline 13000 floats will deliver you, your passengers and your payload with ease.
Wipline 13000 Floats are available for installation on:
Amphibious or seaplane floats available
Gross weight up to 12,500 pounds for the 300 and 400 series and IKHANA Payload Increase equipped 200, 11,600 pounds for the stock 100 and 200
Wipline hull design features fluted, high deadrise bottoms and extra buoyancy to provide superior handling in high seas and wind
Engineered so that no-flap landings are a non-event, making the Wipline float top of the class in safety
Best nose and main gear on the market, proven in the field and imitated by competitors
Enhanced safety with Wipaire's exclusive Laser Gear Advisory system
Non-skid coated, flat, wide top decks and steps make for safe boarding of crew and passengers
Aluminum skins and parts are laser cut and rivet holes are pre-punched so that replacement parts fit perfectly
Four large baggage compartments with 100 lbs capacity each are standard for amphibious floats and optional on seaplane floats
Optional beaching gear for straight floats make repositioning the aircraft on shore for maintenance as easy as taxiing up a ramp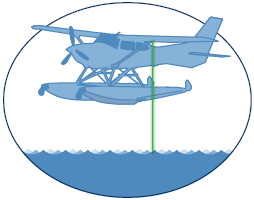 fEATURING wIPAIRE'S eXCLUSIVE
Laser Gear Advisory
Now included at no additional cost on new Wipline float purchases, and avilable for retrofit on Wipline-equipped aircraft.
Specifications for Wipline 13000 Floats
Float Dimensions
Length – Seaplane
31'3" (9.53 m)
Length – Amphibian
32'5" (9.88 m)
Height – Hull
3'9" (1.14 m)
Width – Hull
4'3″ (1.3 m)
Float Locker Capacity (each)
50 lbs (22.7 kg)
Displacement in Fresh Water
Amphibious Floats
12,442 lbs (5,644 kg)
Seaplane Floats
12,844 lbs (5,826 kg)
Maximum Flotation
Amphibious Floats
13,824 lbs (6,270 kg)1
Seaplane Floats
14,271 lbs (6,473 kg)1

1) Per FAR 23.751with 80% reserve buoyancy (2 floats)
Weight for 13000 Floats on a Twin Otter
Amphibian System Total Weight
2,163 lbs (981 kg)
Amphibian Exchange Weight
1,560 lbs (708 kg)2
Seaplane System Total Weight
1,486 lbs (674 kg)
Seaplane Exchange Weight
883 lbs (461 kg)2
Aircraft Gross Weight for DHC-6-100 & 200
11,600 lbs (5,262 kg)
Aircraft Gross Weight for DHC-6-300 & 400
12,500 lbs (5,670 kg)

2) Exchange weight is equal to the float installation weight minus aircraft landing gear weight.
Twin Otter Performance on Amphibious Floats
Engine
PT6A-20
PT6A-34
Take off run (land)
1,280 ft (390 m)
1,333 ft (406 m)
Take off over 50 ft obstacle (land)
1,770 ft (539 m)
1,843 ft (562 m)
Take off run (water)
1,178 ft (359 m)
1,227 ft (374 m)
Take off over 50 ft obstacle (water)
1,886 ft (575 m)
1,965 ft (599 m)
Rate of climb (per/min)
1,355 ft (413 m)
1,400 ft (427 m)
Wipline 13000 Floats Gallery